The affordable prices and the lowest interest rates in Dubai catch the attention of investors in the real estate sector. Dubai is a thriving real estate market and has become a popular destination for property investments for both locals and non-residents. Financing a property in Dubai is an easy way to buy your dream home without breaking the bank.
But the question is "Can a non-resident buy property in Dubai with a mortgage?" Yes, there are possibilities available, if you'd like to learn more about the eligibility criteria for non-residents, and mortgage terms and conditions, this guide will answer all your confusion.
Can a Non-Resident Buy Property in Dubai?
There are almost equal opportunities for both locals and non-residents to buy a property in Dubai using a mortgage. A property investor with a mortgage in Dubai for non-residents, can enjoy more benefits like high loan amounts and increased flexibility.
Moreover, the Dubai Land Department allows foreigners to own property, but the specifics can vary between freehold and leasehold areas. Freehold areas typically offer more flexibility to non-resident buyers. Besides, as compared to UAE citizens and nationals of UAE, there are limited options available for non-residents to get a mortgage. Finding the best mortgage broker in Dubai will help you to get through this process easily.
Eligibility Criteria for Obtaining a Mortgage as a Non-Resident
Before applying mortgage in Dubai for non-residents for property ownership, there are some bank requirements for a mortgage in UAE that you have to meet,
1. Several banks establish a minimum monthly income requirement, which typically begins at $4,000 or AED 15,000.
2. Usually, some banks in UAE restrict applicants from buying property in Dubai with a mortgage should be between 21 and 65 years of age.
3. The applicant must be a salaried or self-employed person for applying home loan application.
4. Before applying for a non-resident home loan in Dubai, it might be necessary for you to hold citizenship in a country that is included on the bank's approved list. Required Documents for Home Loan as a Non-Resident
4. For Dubai property ownership for non-residents using a mortgage, make sure your chosen property falls under the list of property developers that the bank owns.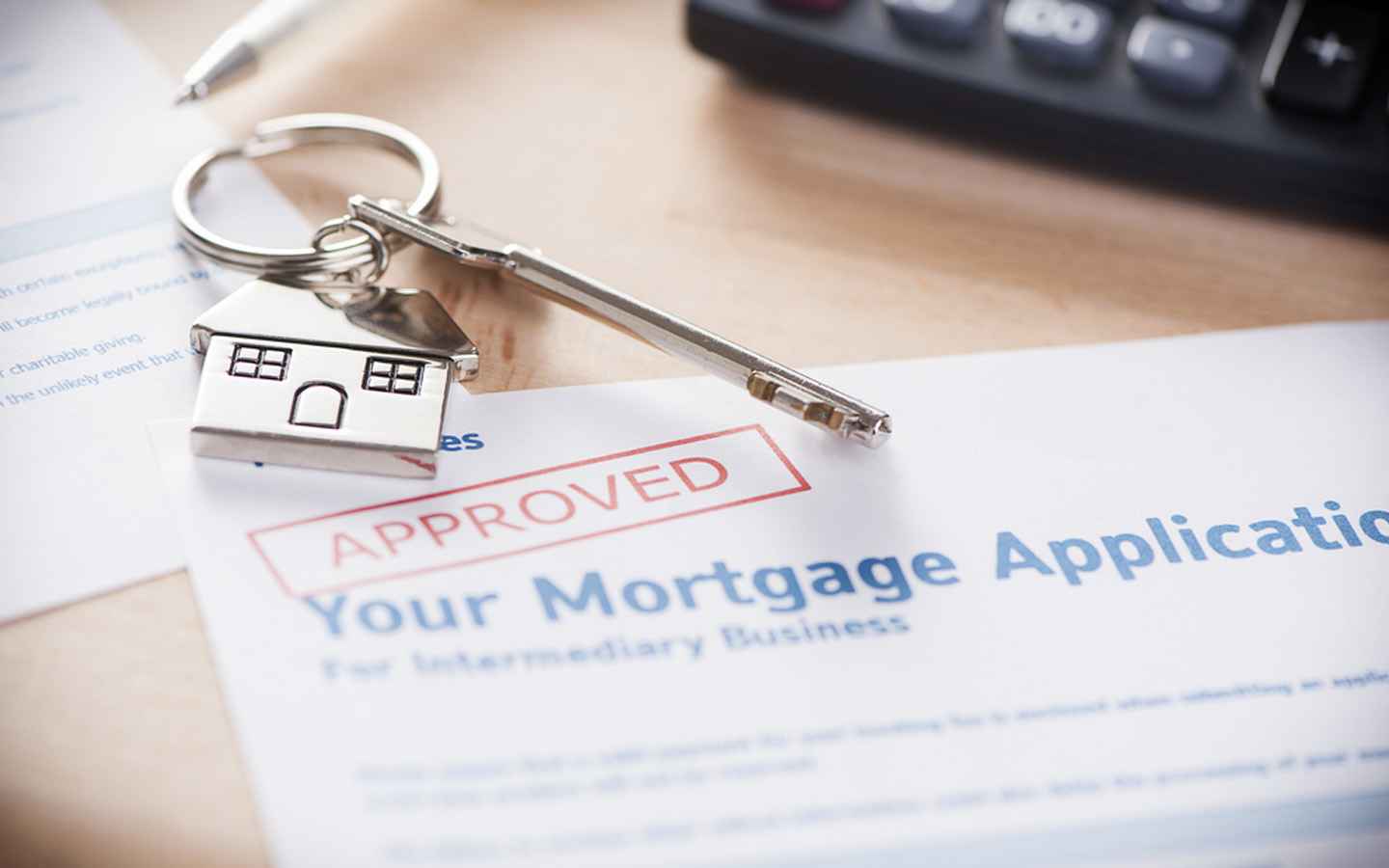 Document Required for Home Loan for Non-Residents to Buy Property in Dubai
When applying for a home loan for non-residents to buy property in Dubai with a mortgage, there are certain documents that the applicant should have to submit to meet the eligibility criteria.
Passport with all pages
Pay slips from the past 3-6 months
Tax return for the last two years
Trade license if self-employed
Mortgage Terms and Conditions
Non-resident buyers should be aware of interest rates, loan-to-value (LTV) ratios, and repayment periods, as these terms can vary between lenders.
Interest Rates
The interest rates differ from bank to bank in UAE, however, they are slightly higher than UAE nationals and residents of UAE.
Loan-to-Value (LTV) Ratio
Under UAE Mortgage Law, non-residents of the UAE must provide a minimum down payment based on the property's value:
For properties valued up to AED 5 million, first-time buyers are required to make a down payment of at least 20%.
For properties exceeding AED 5 million, non-UAE residents must make a minimum down payment of 30%.
It's important to note that certain UAE banks may have stricter policies, offering financing for only up to 50% of the property's value for non-resident applicants.
Repayment Period
The repayment period depends on the profile of non-residents, that banks may approve. However, the maximum age limit should not exceed 65 years for salaried persons and 70 years for self-employed persons during the tenancy of a home loan.
Maximum mortgage loan limit
The interest rates may vary between banks based on your loan amount and financial circumstances. For example, Mashreq Bank offers financing options of up to AED 10 million, while ADCB is prepared to provide financing for amounts as high as AED 15 million.
Challenges and Considerations To Buy Property in Dubai with Mortgage
While buying property in Dubai with a mortgage as a non-resident is feasible, there are several challenges and considerations to keep in mind.
Currency Exchange Rates: Fluctuating exchange rates can impact the cost of the property and mortgage payments.
Legal Fees and Transaction Costs: Non-UAE nationals Property Buyers should budget for legal fees, property transfer fees, and other transaction-related costs.
Residency and Visa Requirements: Non-resident buyers may need to navigate residency and visa requirements, depending on their investment plans.
Property Management and Maintenance: Overseas property ownership entails responsibilities like property management and maintenance, which should be considered. They may be required to hire property management companies in Dubai to oversee their property while they live abroad.
Benefits of Buying Property in Dubai as a Non-Resident
Despite the challenges, there are compelling reasons why non-residents consider investing in Dubai's real estate market.
Investment Opportunities: Dubai's market offers potential for capital appreciation and rental income.
Diversification: Investing in Dubai can diversify an investment portfolio, reducing risks.
Rental Income Potential: Many non-resident buyers earn rental income from their Dubai properties, adding to their investment's profitability.
Future Resale Value: Dubai's real estate market has a history of steady growth, potentially resulting in lucrative resale opportunities with high ROI.
Bottom Line
Non-residents can buy property in Dubai and secure mortgages, provided they meet the eligibility criteria and navigate the legal requirements. While non-residents can face some challenges while buying property through financing options or home loans, despite that, they would have a lot of benefits in the future by having a good investment in Dubai in the shape of real estate. You can get expert advice or conduct thorough research if you want to buy property in Dubai with a mortgage as a non-resident.
Recommended: Expert Guide to Home Loans in UAE for Expats.
FAQs
1. Can non-residents purchase property in Dubai?
Yes, non-residents can buy property in Dubai, thanks to the city's investor-friendly real estate regulations. Dubai has specific rules and areas where non-residents are allowed to own property.
2. What types of properties can non-residents buy in Dubai?
Non-residents can purchase various types of properties, including residential and commercial properties. They can also invest in off-plan developments.
3. Can non-residents secure a mortgage to buy property in Dubai?
Yes, non-residents can secure mortgages to buy property in Dubai. However, eligibility criteria and terms may vary among banks.
4. Are there any down payment requirements for non-resident buyers in Dubai?
Yes, Dubai's mortgage regulations typically require a down payment. The amount may vary depending on the property's value and the lender's policies.
5. Can non-residents rent out their Dubai property for rental income?
Yes, non-residents can rent out their Dubai property and earn rental income, making it a viable investment option in addition to potential property appreciation.
Please note that Dubai's real estate market and regulations may change over time, so it's crucial to consult with legal and financial professionals for the latest information and guidance to buy property in Dubai with a mortgage as a non-resident.